List of elements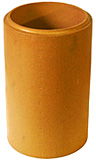 Ceramic pipe
| Type | Height [m] | Weight [kg] | Pcs. per pallet |
| --- | --- | --- | --- |
| KZ 14 | 0,33 | 5,3 | 150 |
| KZ 16 | 0,33 | 6,2 | 120 |
| KZ 18 | 0,33 | 6,9 | 90 |
| KZ 20 | 0,33 | 7,7 | 75 |
| KZ 25 | 0,33 | 16,3 | 40 |
Flue tee-pipe
Cleanout tee-pipe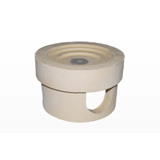 Condensate collector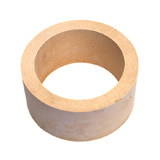 Condensate collector base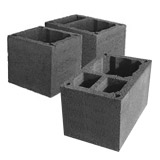 Exclay concrete block S or SW (with ventilation)
| Ext. dim. [m] | Height [m] | Weight [kg] | Pcs. per pallet |
| --- | --- | --- | --- |
| S: 0,36 x 0,36 | 0,33 | 20,6 | - |
| S: 0,48 x 0,48 | 0,33 | 31,0 | - |
| SW: 0,36 x 0,50 | 0,33 | 27,1 | - |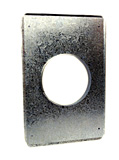 Wall closure plate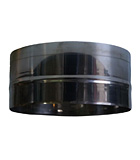 Sealing collar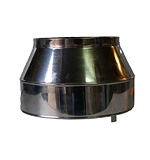 Tapered chimney cover
Dimensions: appropriate for each diameter of the chimney.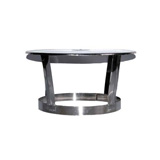 Peak cone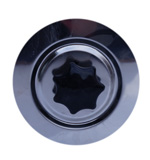 Cover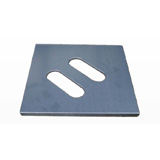 Masonry template
Dimensions 30 x 30 cm.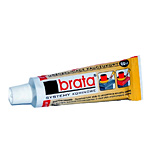 Rubber sealant
Volume: 60 ml.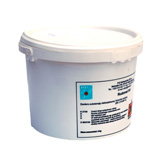 Dry cement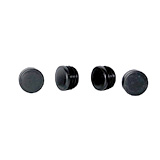 Reinforcement plugs
Plugs used for mounting reinforcement bars. Set – 4 pieces.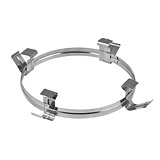 Ceramic pipe brace
4 types for pipes of Ø 140, 160, 180, 200. Jedna obejma na ok. 1 mb wysokości komina.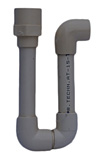 Drain trap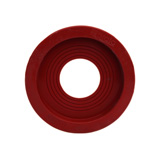 Air seal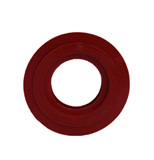 Flue gas seal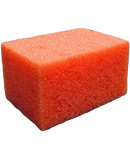 Sponge
Facilitates wetting edges to be joined with cement and allows to remove its excess.
Installation instructions