Products
Its design and materials used meet the technical requirements to operate modern gas-fired appliances.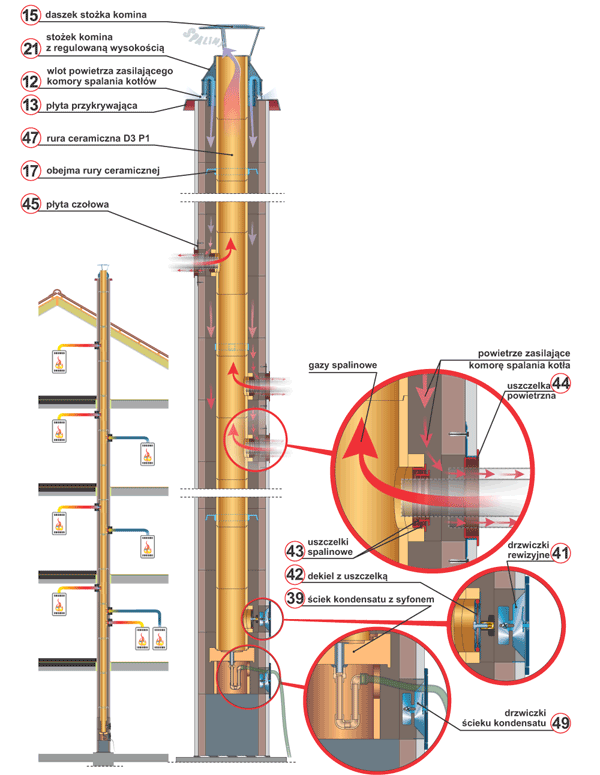 For BRATA TURBO system, the combustion air goes through the chimney casing and its direction is opposite to the exhaust gas flow. The result is heating of the air sucked-in from the top of the chimney and reducing energy losses, and at the same time a significant increase in the efficiency of the heating equipment connected.
The BROTHER TURBO system provides constant efficiency of boilers and depending on their heating capacity and the number of connected devices, we offer chimneys of the following sections: ø 100, ø 140, ø 200, ø 250, ø 300.
The BRATA TURBO chimney system meets the requirements of EN 13063-3:2007 T200 P1 W 2 050 what is confirmed by the certificate No. 1020-CPD-030040549.