Products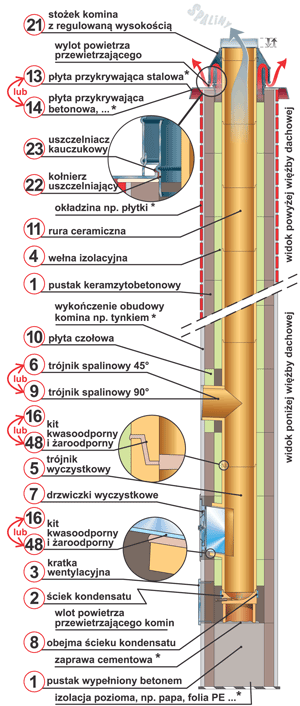 The chimney is designed both for modern gas- or fuel oil-fired furnaces as well as traditional wood, coal-, pulverized coal-, briquette-burning stoves.
This three-layer, fully insulated chimney meets all requirements of the modern heating techniques.
Its special housing design allows for a complete chimney insulation of the ceramic pipe and ventilation of the entire stack.
BRATA UNIWERSAL chimney is designed for flue gas temperatures within the range 60° - 600° C
Solutions used for the BRATA UNIWERSAL system, make it easy to install and to be modern, safe, and perfect in every detail of the chimney construction