About the company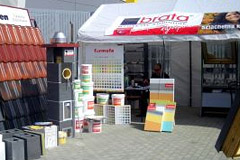 Brata Chimney Systems
is a family project co-created by Henkor Sp.J. and PHU Emag companies. Our long experience in the manufacturing of construction materials and large commercial knowledge of the construction market allowed us to create our products, which today are satisfactorily used not only in Poland, but also in many other countries. In our work, we follow the principle of always offering the highest quality product, which is why we have used a variety of solutions and improvements for our systems, which are not found before in other manufacturers' products.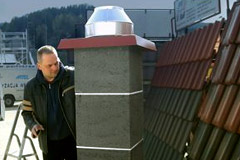 Our activities, however, cannot be reduced solely to the production and sale of modern and safe chimney systems. We provide a large-scale educational and training activities targeted at retailers and installers of chimney systems. We have appropriate technical training facilities that are prepared for tasks of this kind, as well as specialized service groups, ready to help within the warranty and post-warranty service.
The combination of all these factors and the professionalism and the highest level of services makes us today the fastest growing manufacturer of chimney systems in Poland.